Coming back from Grinda
Over the past few years I've published content in all sorts of places across the web. I've finally managed to find a few hours to set up my domains properly, play with a bit of wordpress and try to centralise all my content going forward. This site is the result of that work and I hope it's content will be of use to you. Since it's also a personal vanity project at the same time it's got some photos, musing and other general things as well. This is why the first few posts are some nice photos, and also because they're easier to put up quickly as opposed to writing proper technical content which will follow in the coming weeks and months!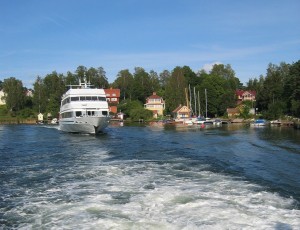 Coming back from Grinda, looking out the back of the boat, and there's another right behind us.
Tagged stockholm